Almost every Belizean who is on social media follows Tony Rath on Facebook because of the compelling and gorgeous photos on Belize that he posts on his Facebook page.
Last week National Geographic did an article on Tony entitled "Go Inside: Photographing Belize from the Air" in which Tony describes his experience about making aerial images with LightHawk.
For those who do not know anything about LightHawk, it is a nonprofit organization whose mission is to champion environmental protection through the unique perspective of flight.
Here are some of the striking photos that Tony took on the flight. (All photos are courtesy of Tony Rath).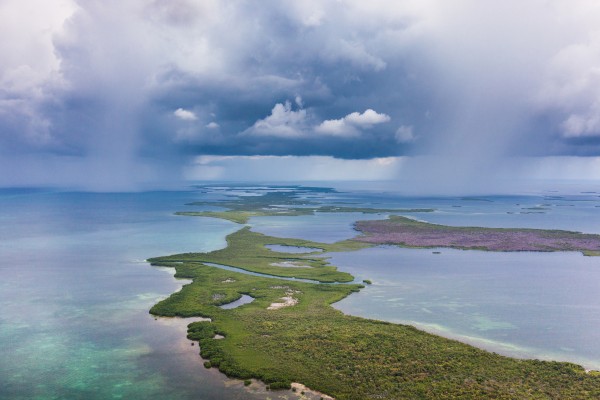 One rainstorm following the other in the Turneffe Atoll, Belize. Tony Rath Photography


Lighthawk airplane taking off. Tony Rath Photography


Biologists record the GPS coordinates of marine mammals spotted during the LightHawk survey flight.
Tony Rath Photography

Photographer Tony Rath self portrait with Cessna 206. Tony Rath Photography
About Tony Rath
Tony Rath has worked as a diver and underwater photographer for the Smithsonian Institution; diving on oilrigs off California; and captaining a sailboat across the Atlantic Ocean and through the Mediterranean and North Seas. He first visited Belize in 1979, and moved there permanently in 1988. Since then he has explored and photographed most of Belize by land, sea and air.

Want to know more about Belize? Visit our website chabilmarvillas.com  for more information.