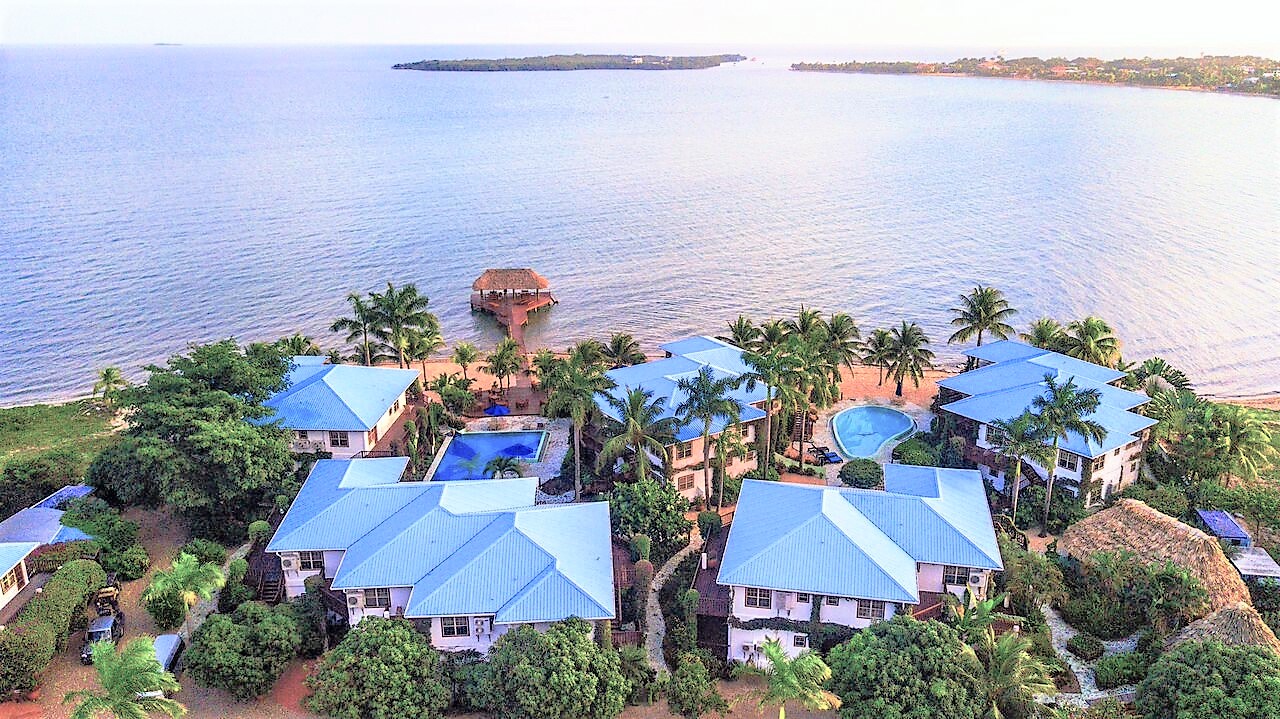 Is there a difference between award-winning Belize resorts and those who don't make the cut? The question is easily answered when guests arrive at Placencia's Chabil Mar.
What does it take for a Belize resort to beat out the competition on the popular TripAdvisor website? The resort must be unique. Gorgeous. Upscale. And it helps that guests rave about their personal experiences, sharing details that are so descriptive, readers hungry for vacations are compelled to see the property for themselves.
Word is spreading fast that Chabil Mar, a full-service resort on the Placencia peninsula, is the recent recipient of TripSavvy's "Best Overall Resort" designation. Located near charming Placencia Village, Chabil Mar is known for being meticulous about the tiniest detail. From the moment guests arrive to be handed a cocktail and greeted by fresh flowers, they're on tropics time.
A haven far away from the real world
Today's hectic pace can turn even the most tranquil individual into a bundle of nerves and caring staff at Chabil Mar Villas understand that. You'll be escorted to your lush lodging where every room faces the sea and marvel at the size of your accommodation. Suites run between 950- and 2000-square feet; some have personal verandas. For larger parties, digs with lofts and two bathrooms are available.
Not every frequent visitor to Chabil Mar is interested in taking advantage of the resort's exciting tour menu because they're in Belize to chill and decompress, but exploration of the 18-mile stretch of the peninsula-—on either the Caribbean or the lagoon side—-is one of the more popular ways to get to know more about the area.
Ride a bike around the peninsula or spread your aquatic wings by borrowing a resort kayak or paddleboard when you're not enjoying either of Chabil Mar's infinity pools. Of course, you can take tours–but there's a way to do just that and save money, too!
The very best deals of all
What's the best way to get your money's worth at this newly-recognized "Best Overall Resort" in Belize? By selecting one of the vacation packages designed to cater to every traveler under the sun. Browse the menu and see so many options, deciding could be tough.
What is the ultimate advantage to opting for a package? Everything is included–your suite and gourmet meals at Chef Daniel's Café Mar, in-country transport, taxes and service charges plus select tours all appear on one bill. If you don't want to open your wallet again during your stay, you don't have to!
Large enough to get lost on the grounds but small enough to feel like heaven, Chabil Mar delivers on service, beauty and value, but if you're still on the fence about booking your vacation in paradise, this virtual tour could make the decision for you.
Visit our website chabilmarvillas.com for more information about Belize, and don't hesitate to send us an email, or call US/CAN Toll Free: 1-866-417-2377, Local: (011-501) 523-3606, if you have questions or need help in planning a Belize vacation.