If you identify as a risk-taker, there's only one place to go in 2020: Belize. The nation's resources beckon travelers—especially those who can't get enough adventure.
Did you know that travelers have distinct vacation styles? It's true, says Max Knoblauch. "More than one in three Americans (37-percent) have had a 'life eureka' moment while on vacation," says Knoblauch who adds that "while 35-percent of Americans prefer to spend their vacations…resting and relaxing poolside—38-percent prefer more active, adventurous trips focused on exploration."
"Adventurous travelers tend to make stronger lasting memories and report fewer regrets," he adds. This scientific study was so comprehensive, it even included the fact that people born under the signs of Aries, Taurus, Gemini, Cancer, Sagittarius, Capricorn and Aquarius can't get enough adventure when they travel.
Of course, it matters not which sign you were born under if adventure travel raises your heart rate, but you may worry that these trips are expensive. Not so if you choose Belize, where everyone speaks English, the plane ride is a few hours away and award-winning resorts like Placencia's Chabil Mar are surprisingly affordable.
Which adventures suit your fancy?
-Explore ancient Maya cities and underground caves filled with artifacts that range from skeletons and cooking pots to ritual items used during secret ceremonies.
–Snorkel and scuba dive with Whale Sharks, gentle giants who don't mind visits from tourists guided by certified diving professionals. Come in May when Chabil Mar seasonal rates start to dip.
-Birding expeditions are exciting. No matter the season, you'll spot all types of birds and spectacular colors. The excitement doubles and triples when visitors spot rarely-seen endangered species perched on trees or in the air.
-The presence of nature reserves like Cockscomb Basin and Bocawina give visitors opportunities to spot animals usually only found in zoos.
-If your appetite for adventure resides in all things cultural, come and learn more about the Maya and Garifuna cultures, learn to drum, make chocolate like Mayas did and indulge all of your senses in music, food and fun.
Setting up your 2020 travel schedule?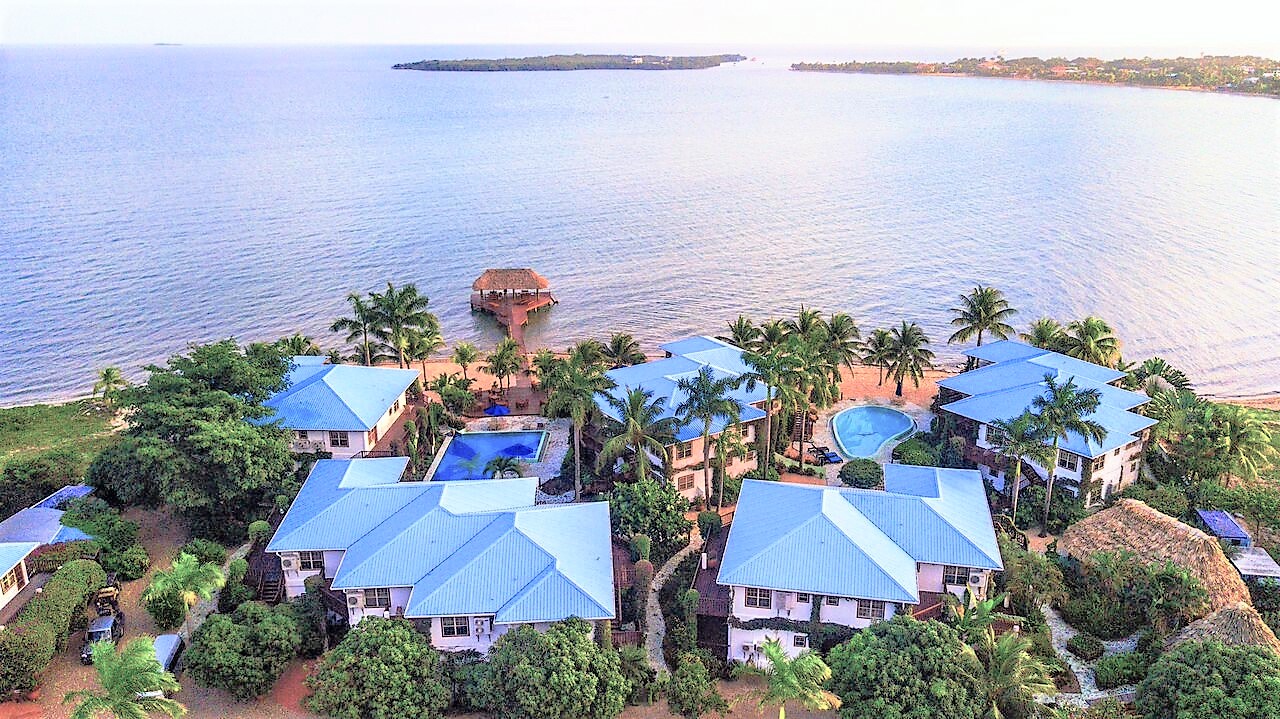 Plan to stay at Chabil Mar, the luxury, award-winning Placencia, Belize resort where everything is at your fingertips: proximity to adventures, gracious hospitality, sumptuous digs and Café Mar, where al fresco dining under palm trees has been elevated to a culinary art.
The Chabil Mar virtual tour offers you a taste of what awaits in 2020 once you put a Belize vacation on your "must-do" list. Seal the deal by browsing tours offered on the resort's menu. One warning: You are likely to find so may choices, deciding on just one could be the biggest adventure of all!