Easter Break is one of the most widely celebrated holidays in Belize due to the fact that more than 80% of Belizeans are Christians. It is a time when a lot of Belizeans are off from work and school and travel around the countryside to enjoy Belize's beauty.
Not only is the weather perfect on Easter, but it is also a good time to go diving with whale sharks, snorkeling in the turquoise waters of the Barrier Reef, as well as exploring the famous Actun Tunichil Muknal Cave or even climbing Xunantunich Maya Temples.
Many travelers also head to the exotic and stunning Peninsula of Placencia in Southern Belize to relax on the white sandy beaches or visit Cayo to watch the Cross Country Cycling Race – the biggest sporting event on Holy Saturday.
If you are looking for the hottest best things to do in Belize this Easter, here are 5 things to consider:
Watch the Cross-Country Cycling Race
The Cross Country Cycling Race is a one day cycling race that is held every Easter on Holy Saturday in Belize. It is the biggest cycling event in the country with an estimated distance of some 140 miles. The race has been going since 1928 and its origin has roots in the colonial era when Belizeans had to cycle from village to village to watch sporting events like cricket and football matches.
Visit Actun Tunichil Muknal Cave
The
ATM Cave
is one of the most popular tours in Belize and visitors to this cave attest that the experience is not only breathtaking but also one of a kind. The cave is located in the karstic limestone terrain of Roaring Creek Valley in Cayo and is approximately 5 km long and contains a perennial stream that runs through it including a ledge with twostelae and a large chamber full of intact human remains and Maya pots.
According to Jaime Awe, Director of Archaeology , the ATM Cave was a sacred place to the Maya who utilized the cave during the classic period AD 250-909.
This Easter Break is a good chance to explore and learn more about the remarkable history of this cave.
Dive or Snorkel with Whale Sharks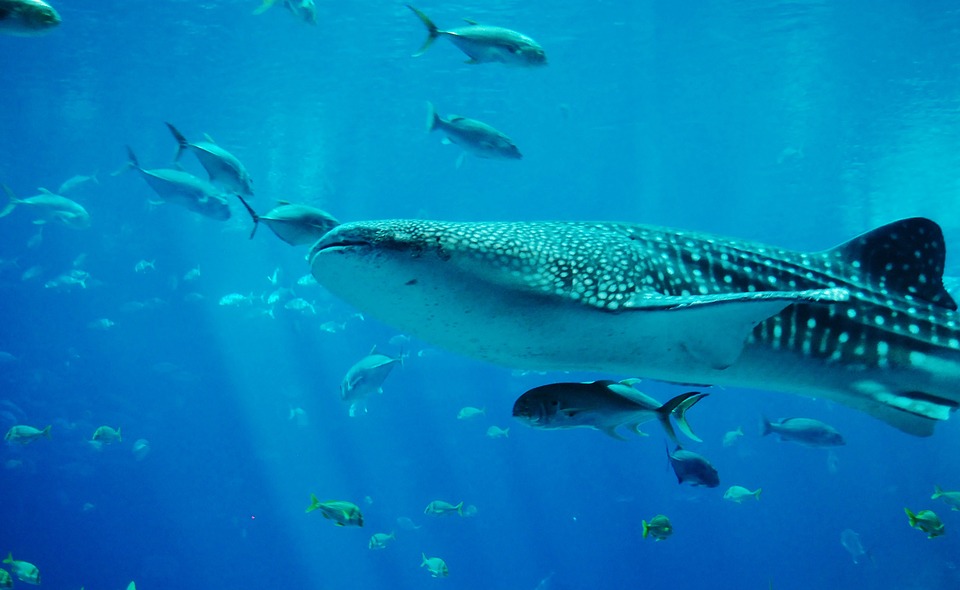 Easter Break is an excellent time to snorkel or
dive with the magnificent whale sharks
at the Gladden Spit Marine Reserve near Placencia Belize. The giant whale sharks are attracted to this reserve by the spawn of the mutton and cuberra snapper which they enjoy eating.
For those who do not know, the whale sharks are the largest fish in the world and one of the largest creatures of any kind alive today. Despite their size, whale sharks are remarkably gentle and curious and thus swimming with them is a special treat for divers and snorkelers.
Spend a weekend in Placencia
Placencia was recently nominated as one of the best beach destinations in the Caribbean by Turopia, a popular travel blog in the world and is an ideal eco-destination to enjoy outdoor adventures like hiking, snorkeling, kayaking, deep sea fishing, diving and even exploring Maya ruins.
ChabilMar
, a guest exclusive resort is located right on the beach and can serve as a base to explore the natural attractions in Placencia and surrounding areas.
Visit Xunantunich and Cahal Pech Maya Ruins in Cayo District
Xunantunich is located atop a ridge above theMopan River and served as a Maya civic ceremonial center in the late terminal Classic periods to the Belize Valley region. Xunantunich's name means "stone woman" in the Maya language and "El Castillo", the largest pyramid offers an impressive and panoramic view of the area.
Cahal Pech is one of the oldest recognizably Maya sites in Belize that dates back as 1200BCE and was home to an elite Maya family. The site consists of 34 structures with the tallest temple being about 25 meters in height which is situated around a central acropolis.
According to archaeologists, the site was abandoned in the 9th center CE for unknown reasons.
For more information about the adventures, tours and excursions available to our guests from Placencia and Chabil Mar, chat with our Concierge at:
concierge@chabilmarvillas.com
or contact our Reservations Manager at:
reservations@chabilmarvillas.com
. Perhaps you would like to call toll free from the US or Canada: 1-866-417-2377.