Treat Dad to a Father's Day Trip to Placencia Belize
When Mother's Day arrives, flowers, candy and for most fortunate moms, vacation trips are the order of the day in May. Dad is lucky to get a card and a hug, but it's time to set a new tradition to show him some love: plan a surprise vacation that takes him far away from all of his responsibilities. June in Belize is a perfect time for a visit because short flights from the U.S. run daily, rates at resorts, attractions and adventures are low and there are no crowds.
Sure, this area of Central America receives the gift of daily sun showers, but they stop as fast as they start, so when you spring this gift on dad, pin a note to a travel rain poncho and invite him to start packing for Placencia, the destination that's fast becoming the favored mecca for tourists.
What's on a typical Placencia activity menu for dads with a variety of interests? If he stays at Chabil Mar, where affordable rates help family members foot the bill, he can choose the following and more:
-Indulge his inner seafood lover at Lobsterfest where festivities associated with this seasonal catch are a blast
-Dive and/or snorkel with whale sharks at Gladden Spit Reserve during their last month in the area before they migrate
-Try his hand at deep-sea fishing on a private or group tour
-Take nature tours to Monkey River, Cockscomb Basin and Maya King waterfall, camera in hand
-Relax in a sumptuous Chabil Mar villa when he's not feeding his appetite for adventure
-Satisfy his inner gourmand by sampling the ethnic foods for which Belize is known around the world
-Visit ATM cave and ancient Mayan ruins where he can see how kings lived thousands of years ago
-He can even explore Belize industries that are of interest to get ideas for his work back at home.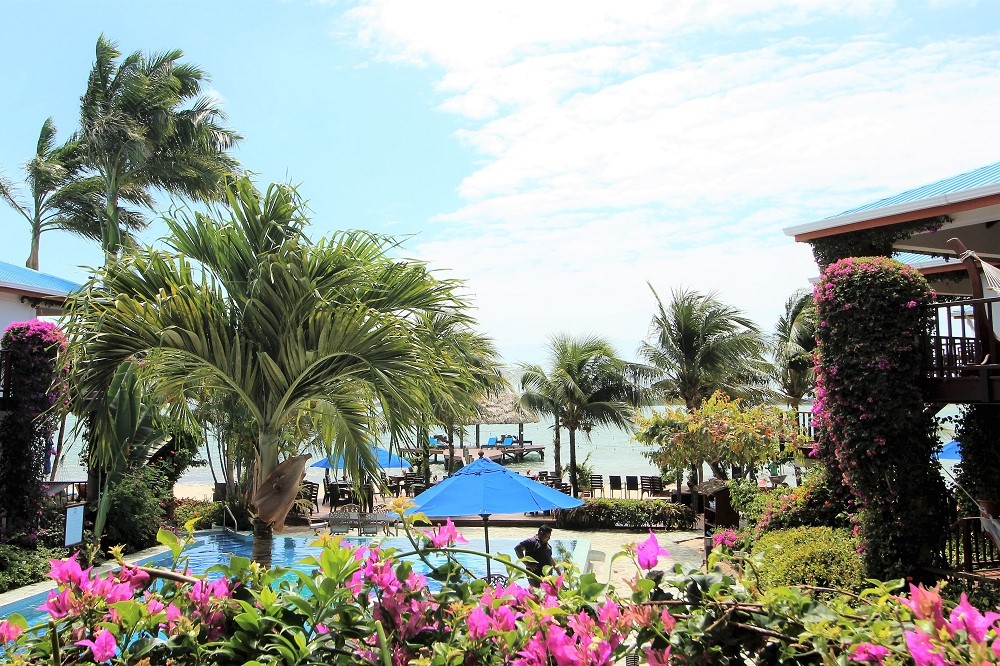 Chabil Mar: Best Place to Take Dad
At Chabil Mar, Dad doesn't have to be king for a day when he can be crowned "king for his stay"! He can awaken without an alarm clock, stroll to the onsite Restaurant at the Sea where award-winning Chef Daniel oversees preparations of delicious meals. And whether his idea of adventure is beachside lounging, swimming in the resort's pool or an action-packed itinerary, his Father's Day will be perfect.
But perhaps the thing he will love most about the holiday you give him is living in shorts from sunup to sundown since temperatures range between the low 80s by day and high 70s by night. And while neckties aren't prohibited, your dad can leave his home–alongside the stress and worry he carries 24/7.
Make June your opportunity to show your father how much he means to you—and if he insists that you come along, you can tell him that you already planned to do just that!